Your loved one deserves to live the best life possible
Watch your loved one thrive in an environment that feels like home
Navigating the aging journey is difficult.
We understand what's at stake here: it's not just someone, it's your loved one.
Meanwhile, it's on you to make the difficult decisions.
There's a Higher Path for our seniors
Senior care today is reactive, expensive, and siloed. It's a sick-care system, not a health-care system (designed to keep seniors healthy). Most of us have accepted this status quo because it feels too big and complex to change. Not us. We're taking the road less traveled and championing a higher standard of senior care.
Our family of caregivers will do whatever it takes to care for your loved one
Meet Worthington's Leadership Team
Matthew Kelly

Executive Director

Paola Moretti

Family Advocate

Glasgow Hockett

Assistant Director

Margaret Akwei

Health & Wellness Director

Dalton Opole Owah

Health & Wellness Director
Services at Worthington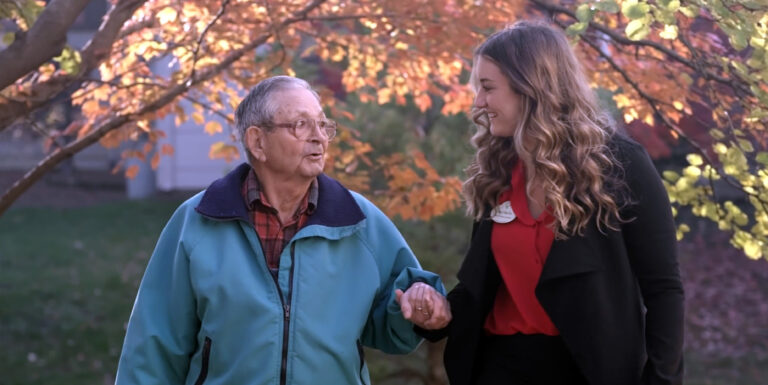 Assisted Living
Personalized help with the activities of daily life, such as meals, grooming, and medication management.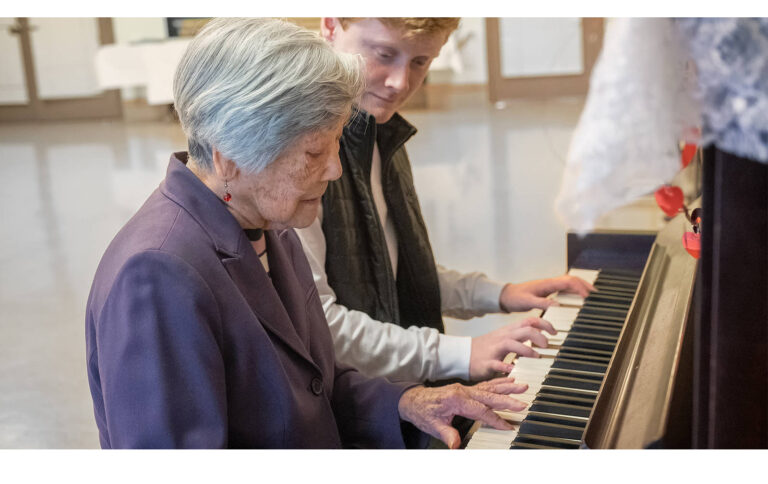 Memory Care
An intimate, engaging environment designed specifically for seniors with dementia and Alzheimer's.
The powers that be are always in touch. Love the community they provide for the residents

The level of care at Bickford of Worthington is amazing. The close, caring attention my mother receives is what I might expect if she were the only resident! The level of attention is matched by the skillfulness and genuine concern of the remarkably coordinated staff. Bickford of Worthington is a rare gem and a blessing for any family that is fortunate enough to place a loved one there, entrusted to such exceptional care.

Love everyone there. They've worked hard to get Mom settled. Very responsive to my questions, but most of all, Mom seems happy there.

Everyone is so helpful with my mom going above and beyond. Even the other residents look out for her. Your staff couldn't be kinder. You are all the best!

The staff at Bickford are kind and competent. I really like a Nurse named (Name Removed) and a nurse named (Name Removed). The meals are excellent. Those are my comments. My mother has also made some comments--she told me that she feels safe at Bickford and that everyone is very nice. She also told me that Bickford is the next best thing to being at home, which I thought was high praise. | I am having trouble with your payment system, but that has nothing to do with my mom's care.

The level of care my mother is receiving at Bickford is outstanding and beyond anything I would have imagined possible after her stays at two other facilities. Although there can be dedicated caregivers at any assisted living facility, what distinguishes Bickford of Worthington is that every person on the staff is genuinely caring, from the director and director of nursing, floor nurses, and nursing aides to the dining room servers and receptionists. There is a spirit of kindness, willing helpfulness, and heartfelt service that creates a homelike atmosphere and nurturing environment for the residents and their loved ones, such as myself. The care and concern for the residents takes practical form in skillful, timely, individually tailored ministrations and responses ... a remarkable combination that is surely a rarity among elder care institutions.

I am especially appreciative of the kindness shown to mom and her family members from every staff member I have encountered at Bickford. Always a friendly environment and also is kept so clean and nice.

Communication and care is wonderful and Mom is happy.
October savings now available for limited apartments!
Simple, transparent pricing
Access to a financial concierge
Learn More

Bickford of Worthington
Assisted Living & Memory Care
6525 N High St,
Worthington, OH 43085