The Senior's Journey
There are two paths that seniors take as they age:
the lower path and the higher path
Our nationally recognized approach to help your loved one live happier, healthier —
longer
What living happier, healthier - longer looks like
Here at Bickford, we see something about your situation that other well-meaning senior care providers don't.
(We didn't see it ourselves for years.)
There are two paths that seniors take as they age — the lower path and the higher path.
Let's look at a typical senior's quality of life as they age.
Quality of Life over Time
You'll notice a natural decline in the overall quality of life over time
These big dips?
Not so natural.
The big dips are caused by unexpected,
unwelcome health events
After each event, most seniors never fully recover to their previous quality of life
These events happen over and over and over leading to a downward health spiral
We call this
The LowerPath
There is a better way
When we meet seniors,
we help get them on the
If we pay attention to what was going on before the fall, we see it didn't come out of nowhere.
This fall was the result of a multitude of upstream issues
Actions like this help seniors get back to their highest level of function possible.
As we provide proactive care and services, we minimize and often prevent compounding issues.
Look. No more big dips.
LowerPath be gone!
This is the better path for your loved one:
Improving their quality of life so they can live happier, healthier — longer.
Which path will you choose?
How we get your loved one on the
On-Site Primary Care
You get 24/7 access to a physician-led care team specializing in senior health. See your doctor any time, right where you live.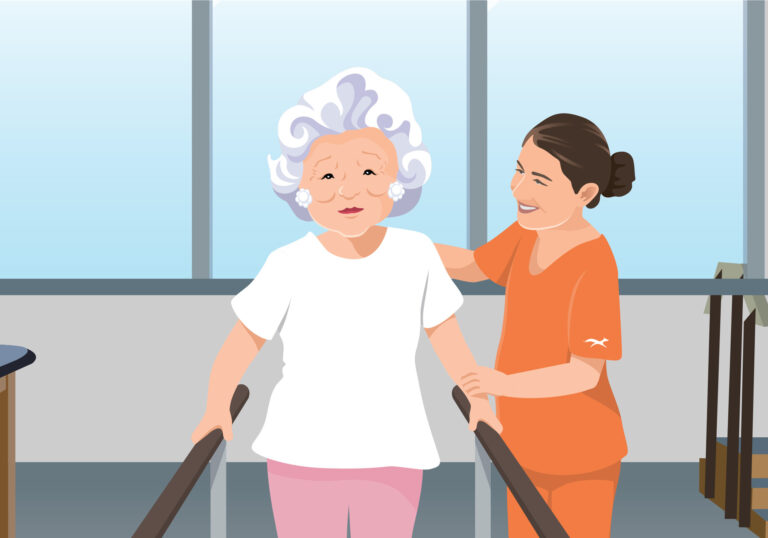 High-Performing Network
We've curated the top care providers (i.e. therapy, hospice, home health) in our area. We'll ensure that this team consistently produces better health outcomes.
HigherPath Councils
An interdisciplinary care team routinely meets to proactively guide the path of your loved one's journey.
Integrated Health Records
We break down the silos of health information to provide a more holistic view of each resident's wellbeing.
Outcome-Focused Technology
Wearables, monitoring devices, and machine learning help us prevent incidents before they happen.
Medicare Health Plan
Not all health plans are designed to get seniors on the HigherPath. Our partners will help you select the Medicare health plan with the best, most cost-effective benefits for you.
Help your loved one age gracefully in 3 easy steps
1

Visit Us

Come in for a tour with one of our Family Advocates. We'll start by listening so we can understand your loved one's unique situation. We know what's at stake and we're ready to do whatever it takes.

2

Choose the HigherPath

The status quo isn't good enough. Your loved one deserves better. With our proprietary HigherPath senior health model, we can help your loved one live happier, healthier — longer.

3

Cherish your time together

These years are meant to be golden. With your loved one living their best life possible, you can savor every moment. Meals, milestones, memories — enjoy them all.

Visit us to get your loved one
on the HigherPath