Bickford of Upper Arlington
Real Residents, Real Reviews
Knowing who to trust in this journey is hard — especially when your loved one's health and happiness are at stake.
Real Residents


Real Reviews
Most senior living communities say similar things like: "We provide great care!" or "Our staff is the best!" or "Your mom will be happy here!"
But how do you know that's really true?
Our current residents and families know whether or not we walk the talk. That's why we give you direct access to their real thoughts and real options.
Reviews for Bickford of Upper Arlington
My mom's overall health improved when she moved into Bickford from her previous skilled nursing facility. The staff are helpful and attentive to my mom's needs.

Staff is excellent | World Golf tour on 62

(Names Removed) have been so supportive while I had to make difficult decisions for my Mom and get her moved in. I'm so glad they are part my team!

They go above and beyond. We are grateful for their caring.

The staff goes the extra mile to attend to the residents' well-being.

My father has been without heat for weeks this is not acceptable

Same issues as December. The room is not clean. It needs a good spring cleaning. I feel her care is fine, but not having someone at the front desk to answer and direct people is not good, both for incoming phone calls and visitors. I don't want to text (Name Removed) or (Name Removed) as I'm not sure when they are on duty or off and don't want to intrude on their away time.

Would like someone to call me! I have left a message with many people and the complaint line and nothing!!!!!!!

The aids are great , they know haw to connect with my dad and everyone else. And all those have such different needs . Of course it always meet and clean

The price continues to raise and the service continues to go down. No housekeeping staff, no receptionist not enough staff. Corporate won't return calls or emails.

Inconsistent trash pick-up, dirty dishes are not taken back to the kitchen (my mother eats in her room), no response when my mom pushes her emergency button (she has a frequent visitor, another resident, who wanders into her room and doesn't know how to get back to her apartment and my mother pushes her button to get someone to help)!! Her food (when cooked by (Name Removed)) is frequently a culinary disaster as well as cold. These problems have been discussed with (Name Removed) ad (Name Removed) but nothing ever changes.

(Name Removed) is well cared for and very happy!

Poor follow through from director, poor staffing, horrible food/menus and cleaning services.

(Name Removed) has been at Bickford for 7.5 years and has always been happy there!!
Reviews FAQ
Bickford residents and families have frequent opportunities to participate in providing feedback throughout the year. Bickford sends out a comprehensive annual survey evaluating all aspects of a residents experience. Following this survey, Bickford sends out a monthly survey to see if we are making progress on improving their happiness levels. The responses to both surveys are posted on the website and remain there for a year.
Bickford is committed to transparency. That means posting all feedback – both positive and negative. Every review is included in our overall score (star-rating). However, we do not post comments that are libelous, profane or risk violating the privacy of our residents.
A Bickford Verified Resident Review is a review provided by a resident or family member/significant other that has been verified by Bickford as an authorized individual. Individual names are protected for privacy reasons.
Bickford has developed a program to improve resident happiness based specifically on the scores and comments of the surveys. Each Branch sets goals to improve targeted areas identified from the surveys. The actions that need to be taken are discussed as a part of each shifts daily stand-up meeting.
Due to the unique and personalized nature of our business, responses to reviews, if requested, happen individually.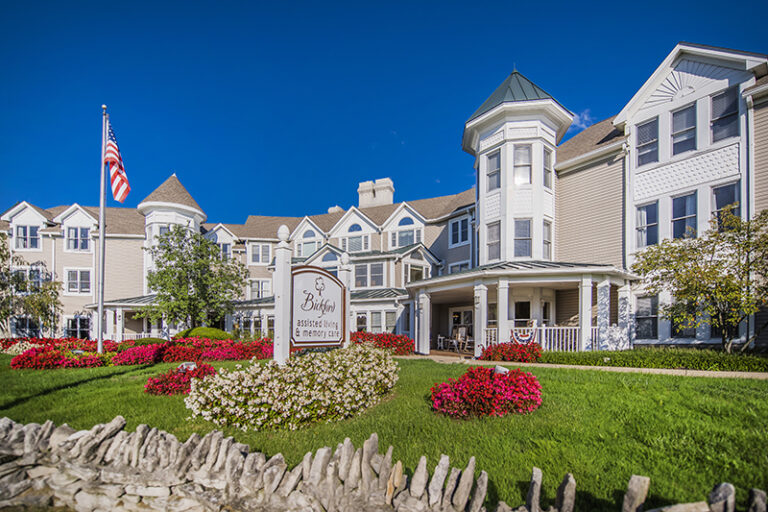 Bickford of Upper Arlington
Assisted Living & Memory Care
3500 Riverside Dr,
Columbus, OH 43221