Real Residents, Real Reviews
Knowing who to trust in this journey is hard — especially when your loved one's health and happiness are at stake.
Real Residents


Real Reviews
Most senior living communities say similar things like: "We provide great care!" or "Our staff is the best!" or "Your mom will be happy here!"
But how do you know that's really true?
Our current residents and families know whether or not we walk the talk. That's why we give you direct access to their real thoughts and real options.
Reviews for Bickford of Sioux City
I think it's wonderful the way that you spend time with the residence. They all seem so happy and delighted in their days and that is so important given their debilitating illnesses. Thank you so much for what you do.

Very satisfied with Bickford. Loving caretakers and staff. The best place for your loved one in a beautiful setting.

Bickford facility, care & staff are the best!

I appreciate the staff letting me know my moms status.

All of your staff is excellent.

Bickford is a very lovely place with kind and caring staff. I can sleep at night knowing my love one is getting the best care possible in a loving environment.

4 | We have been trying to get acclimated to memory care after assisted living. Mom has not been accepting her lack of independence and the many changes she has been through since December of last year! The staff at Bickford has been trying hard to accommodate Mom and our many questions as a family. I am learning a lot about Dementia and from what I see and have learned, it is a horrible disease both to have and to support a loved one through!! In addition to Bickford's help, I have found two websites that have been a great help to me: https://em.agingcare.com/v/MzA1LVpYWi00NjYAAAGNWoNPodMDqXBvCYI_VQn_ycUYmYSl2-XIdOWa8k6I2qJGTO9uCs7zTDsnyFMJtGR2hSaHmUQ= And mary@yourdementiatherapist.com This is a hard journey to be on with your loved one. I encourage you to keep asking those questions, do your research and keep loving your loved one!

Bickford is amazing! Mom is happy and they keep her involved with daily activities! Everything is kept clean and she enjoys her meals with her friends! So happy I choose this amazing home for her! Thank you Bickford Memoy Care! | | Of course!

Bickford is a very wonderful place for your loved ones. The staff are all very caring and go out of their way to help in any way they can.

(Name Removed) fell out of bed. Luckily she was only bruised. I was not notified. I saw the bruises on her and questioned it. Someone looked in a manual and found the occurrence.

I dont know what i would do without Bickford. Lovely setting, delicious meals and lots of activities for your loved one and compassionite care.

Mom gets the best care! Caring and engaged staff keeps mom busy and involved in daily activities!

They take good care of my wife. I am concerned about the large turnover of employees

Bickfords staff are all very caring and kind and take excellent care of my loved one.

5 with the workers and her care. 1 on her clothes that keep disappearing. She lost so many on the AL side and now it's happening on MC side also. It's in her service plan that family will do laundry because of this but it's still happening.

I feel they don't take my mother out of her room very much she is not the type to complain and will sit in her room all day unless some just takes her our in a wheel chair.not force her to walk with a walker she is just too weak !!!. Sake like to be around others even though she can't hear or see very well! The techs most of them are very rough with her. After all she is just 96 lbs and frile when they pick her up they just jerk her. I feel the techs when are new should be cautioned and trained how to handle the more frill residents. In fact the older ones need to review this also!

Between Bickford and hospice, it has definitely taken a very large load off my shoulders. Thanks for all you do and all you have put up with. I feel like I can finally be her niece instead of her nurse

Bickford has wonderful activities for Mom! She is busy most of the day engaged in them along with her new friends she has made. It's a blessing to have Mom in a safe environment, socializing and eating good meals. She smiles again which makes her family happy too!

They keep a watchful eye on my wife. Make sure she takes her medication.

Appreciate effort to get Mom to eat more.

Glad that (Name Removed) is back!!!! Great life enrichment programming!

Still in transition and figuring things out

Love that everyone works together to make sure all residents are cared for

(Name Removed) is the best...her love for the residents shines through in all she does!

They take care of my wife. She has changed since being a patient at Bickford

Bickford in my opinion doesn't take very good care of my mother. Mothers sits in her room with wet pants as she doesnt understand the call botton! The call botton is too complicated for a memory care patient

We r adjusting . Staff has been very accommodating

Bickford is a great place with a caring staff.

I cant say enough good things about B

The meds are finally being given on time . However, his over the counter meds have been removed From, his room, despite promises to bring them back. (Name Removed) is much improved but still cannot enjoy the meals very well. The meat is not of the best quality . Indeed they are poor quality meats. Even the ham was tough on Sunday!! How can ham be tough if it is cut correctly?? The beef is horrendous, especially the gristle in the ground meat. Brussels sprouts continue to be served more frequently than (Name Removed) prefer. They ARE perfectly cooked, however!! Bickford was known for their gourmet food!! That us one reason (Name Removed) is living there. Let's hope it can be improved. (Name Removed) is maintaining his weight on the extras and supplemental food brought in. The activities are always interesting and varied. The Bible studies are interesting.

Rooms are not cleaned very well!

Follow up communications regarding my mothers care have declined. Reaching somebody on the weekend has been difficult as well as difficult to get answers to questions on weekends. I applaud (Name Removed) and her activity team

Dont know what i would do without the help of Bickford and the wonderful caring staff.

3 I would rate the staff a 5. The food has been a big disappointment though. Were expecting much better meals

Communication with family ongoing issue.
Reviews FAQ
Bickford residents and families have frequent opportunities to participate in providing feedback throughout the year. Bickford sends out a comprehensive annual survey evaluating all aspects of a residents experience. Following this survey, Bickford sends out a monthly survey to see if we are making progress on improving their happiness levels. The responses to both surveys are posted on the website and remain there for a year.
Bickford is committed to transparency. That means posting all feedback – both positive and negative. Every review is included in our overall score (star-rating). However, we do not post comments that are libelous, profane or risk violating the privacy of our residents.
A Bickford Verified Resident Review is a review provided by a resident or family member/significant other that has been verified by Bickford as an authorized individual. Individual names are protected for privacy reasons.
Bickford has developed a program to improve resident happiness based specifically on the scores and comments of the surveys. Each Branch sets goals to improve targeted areas identified from the surveys. The actions that need to be taken are discussed as a part of each shifts daily stand-up meeting.
Due to the unique and personalized nature of our business, responses to reviews, if requested, happen individually.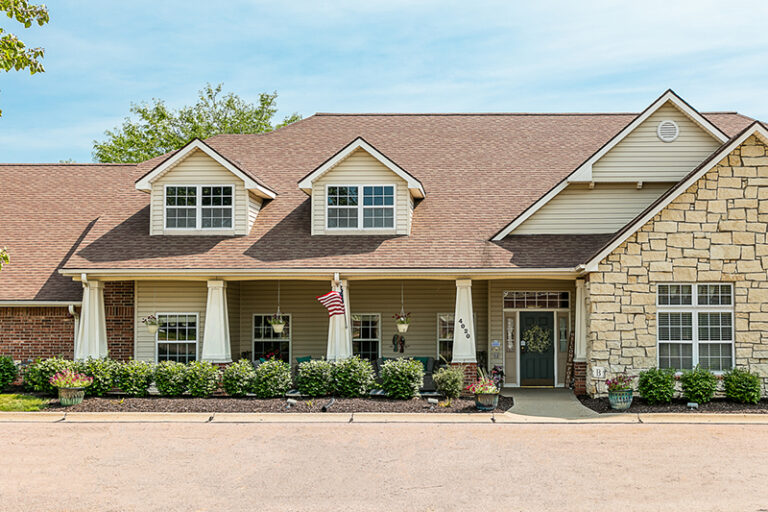 Bickford of Sioux City
Assisted Living & Memory Care
4020 Indian Hills Dr,
Sioux City, IA 51108