Real Residents, Real Reviews
Knowing who to trust in this journey is hard — especially when your loved one's health and happiness are at stake.
Real Residents


Real Reviews
Most senior living communities say similar things like: "We provide great care!" or "Our staff is the best!" or "Your mom will be happy here!"
But how do you know that's really true?
Our current residents and families know whether or not we walk the talk. That's why we give you direct access to their real thoughts and real options.
Reviews for Bickford of Grand Island
I really do not have anything to say this month. She's been happy every time we talk to her she doesn't like all activities but she doesn't go down if she doesn't like it. She said the food is all right. I think she's doing good! Thank you

The staff has always been caring, the new director is great, and the second cook issue has finally been fixed

My mom seems healthy & like she is doing a lot better than when she was on her own.

I was very disappointed how a staff member handled an incident with Mother. And it seems there is a lack of a procedure & communication between staff & directors regarding dispensing of medicine. I had to ask about Mother's eye drops & was told, 'Oh, I forgot to give your mother her eye drops'. What occurs when a family member isn't there to check on things. That doesn't work when a family depends on the staff to take very careful care of a loved one.

I appreciate Bickford taking my Uncle out to eat. Thank you so much.

Care has been good but housekeeping could be better. Shower stalls really need cleaning.

If I could rate it higher, I would. (Name Removed) and (Name Removed) have been such a fantastic addition. The care and compassion they show is above and beyond! So thankful for them.

We are so pleased with the care & support that Mother receives at Bickford. Knowing Mother is in a safe & enjoyable environment is very assuring. Also, we appreciate the immediate response to our phone calls.

(Name Removed) seemed to have a good month most of the time. We talked about activities. She likes when people come in and entertain. She says some activities are for children. So she goes back to her room. My husband calls her couple times a week. She likes talking on the phone. She seems to be comfortable at this time! Thank you do all of the staff and especially (Name Removed) she is amazing!!

The new director is great!

Nice to see a full time nurse and more staff.

The Bickford staff is very diligent about answering or responding to phone calls. The residents are treated with respect and attention is paid to every detail in their care.

We were very frustrated but the new director has done a fantastic job of turning things around. My mother-in-law is the happiest she has been in a year.

Much stronger leadership but still has a way to stabilize staffing and backup cook is weak. I feel confident it will be a 5 next time.

Mom is very well taken care of

I am thrilled with the new management staff. Great people who care about the residents. I am still concerned about the menu-the residents need normal home cooking not fancy dish's. Everything else is wonderful! Merry Christmas

Things have gotten better "staff wise" recently. Nice to see a full time nurse.

I feel comfortable with the care mom is getting. Everyone there really cares about the residents

So happy to have a full management staff again. Have met everyone and I am very impressed. I feel that with this new team, Bickford will get back to the excellent standard of care that we had when mom moved in 3 1/2 years ago.

Would appreciate updates occasionally.

They all really help mom when she needs it. I really like the new administrator
Reviews FAQ
Bickford residents and families have frequent opportunities to participate in providing feedback throughout the year. Bickford sends out a comprehensive annual survey evaluating all aspects of a residents experience. Following this survey, Bickford sends out a monthly survey to see if we are making progress on improving their happiness levels. The responses to both surveys are posted on the website and remain there for a year.
Bickford is committed to transparency. That means posting all feedback – both positive and negative. Every review is included in our overall score (star-rating). However, we do not post comments that are libelous, profane or risk violating the privacy of our residents.
A Bickford Verified Resident Review is a review provided by a resident or family member/significant other that has been verified by Bickford as an authorized individual. Individual names are protected for privacy reasons.
Bickford has developed a program to improve resident happiness based specifically on the scores and comments of the surveys. Each Branch sets goals to improve targeted areas identified from the surveys. The actions that need to be taken are discussed as a part of each shifts daily stand-up meeting.
Due to the unique and personalized nature of our business, responses to reviews, if requested, happen individually.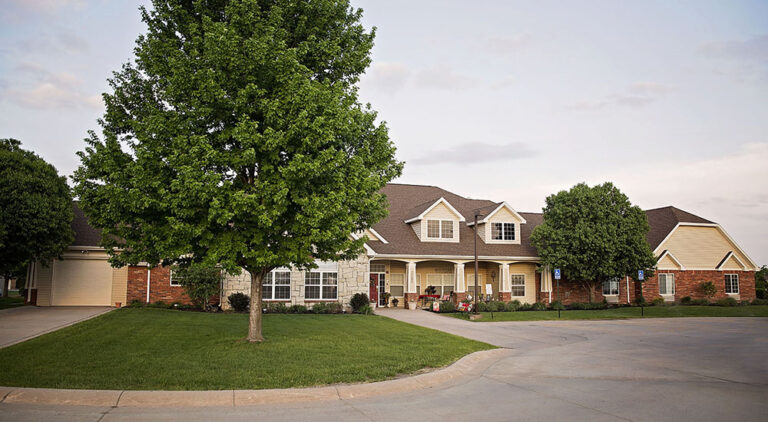 Bickford of Grand Island
Assisted Living
3285 Woodridge Blvd,
Grand Island, NE 68801