Real Residents, Real Reviews
Knowing who to trust in this journey is hard — especially when your loved one's health and happiness are at stake.
Real Residents


Real Reviews
Most senior living communities say similar things like: "We provide great care!" or "Our staff is the best!" or "Your mom will be happy here!"
But how do you know that's really true?
Our current residents and families know whether or not we walk the talk. That's why we give you direct access to their real thoughts and real options.
Reviews for Bickford of Moline
I like the smaller size and homey decor of the facility. The staff have been wonderful to me--always taking my calls, answering questions and helping me. They have been very kind and caring in the treatment my husband receives.

All staff members have been supportive during this challenging time in our fathers care.

I would like the staff to have name tags to wear. I have been coming out there for a year and a half 3 days a week and only know 3 peopl by name.

Mom enjoys the staff at Bickford. She loves (Name Removed) who does her hair. She loves Bingo and some of the other scheduled activities. Mom HATES most of the food. Her only complaint. The food is too bland and of course is not cooked the way she cooks. We appreciate nurses (Names Removed) and all the others... We appreciate the Bickford staff! It gives us piece of mind knowing mom is safe and bring well taken care of.

I would rate my satisfaction as 5 but sometimes there is not enough staff on duty.

(name removed) is doing great with the activities. Happy with all the staff

I am very pleased with the PT service my brother is doing great

A wonderful place and staff. Very friendly and enviting.

A Happiness Coordinator is essential for residents. Without that key staff member in place, I can't give a 5 rating. I know hiring is hard right now

Just want to say thank you to Bickford and all the staff. I appreciate all that they have done, and are doing for my father. I'm so glad that we chose this facility for him. It is a place that I could see myself living if I ever had the need.

The staff at Bickford has gone above and beyond for my mom. So thankful!!!

My mom gets the best care she loves all the girls-want to give a special thanks to her cna (Name Removed) she is so good

I very much appreciated (Name Removed) taking my Mom, (Name Removed) to the hospital while I am out of town.

We appreciate all the care mom gets-the girls r so good 2 her-(Name Removed)-(Name Removed)-(Name Removed)-(Name Removed)-(Name Removed)-(Name Removed)-(Name Removed)-(Name Removed) & all the others do such a great job

My mom's heating unit quit working almost a week ago. It won't be replaced for another two weeks. She has a crappy portable heater in her room that doesn't operate properly for temporary heat. This is ridiculous and no way to run a business or care for one of your residents. I'm not happy with the way Bickford deals with repair or replacement of equipment in their branch residences.

So grateful for this place! I get frustrated with some of the changes, but Bickford Moline rolls with the punches and always perseveres. I feel like higher management (NOT talking about the Moline Director) could support this place better. I sometimes get a little choked up watching how well the staff deals with it all. The staff is AWESOME and I love this place. I am grateful for ALL the staff!!! One negative comment- Sorry! The cooks are wonderful, but I am not thrilled with some of the menu choices for the residents, which I understand is out of the cooks' control.

The staff is so good with mom-(Name Removed)-(Name Removed)-(Name Removed)-(Name Removed)- (Name Removed)-new girls (Name Removed)&(Name Removed) wonderful-we see it because we r there everyday-& thanksgiving dinner was delicious!

Not happy sorry We are moving our Family Member.....Asap.... Thank you for the Great care there is just to much going on unsatisfactory necessary for us to move our family member out of Bickford. Again Thank you and God Bless!

I know there has been a turnover in help but i feel they still take good care of my (Name Removed) (Name Removed)-(Name Removed) (Name Removed)-(Name Removed)-(Name Removed) and others are so good to her and keep us informed

I AM VERY UNHAPPY ABOUT A 6% RATE INCREASE!! Give me a break!!!!!!!!!!!!!!!!
Reviews FAQ
Bickford residents and families have frequent opportunities to participate in providing feedback throughout the year. Bickford sends out a comprehensive annual survey evaluating all aspects of a residents experience. Following this survey, Bickford sends out a monthly survey to see if we are making progress on improving their happiness levels. The responses to both surveys are posted on the website and remain there for a year.
Bickford is committed to transparency. That means posting all feedback – both positive and negative. Every review is included in our overall score (star-rating). However, we do not post comments that are libelous, profane or risk violating the privacy of our residents.
A Bickford Verified Resident Review is a review provided by a resident or family member/significant other that has been verified by Bickford as an authorized individual. Individual names are protected for privacy reasons.
Bickford has developed a program to improve resident happiness based specifically on the scores and comments of the surveys. Each Branch sets goals to improve targeted areas identified from the surveys. The actions that need to be taken are discussed as a part of each shifts daily stand-up meeting.
Due to the unique and personalized nature of our business, responses to reviews, if requested, happen individually.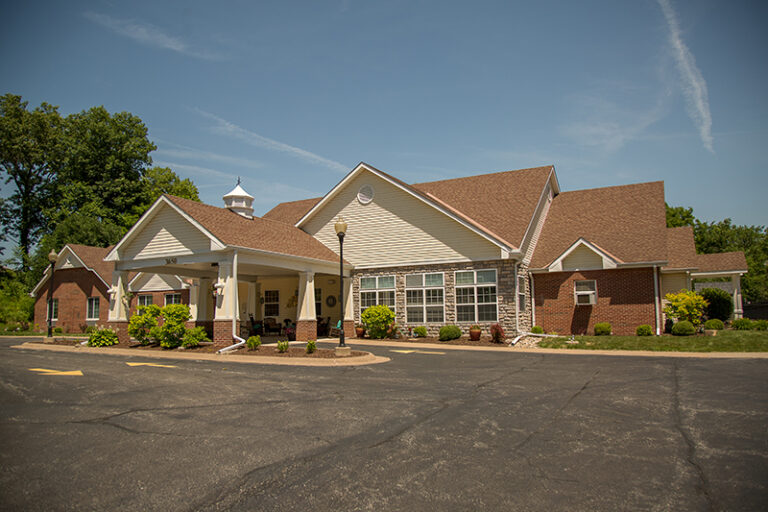 Bickford of Moline
Assisted Living
3650 41st St,
Moline, IL 61265