Real Residents, Real Reviews
Knowing who to trust in this journey is hard — especially when your loved one's health and happiness are at stake.
Real Residents


Real Reviews
Most senior living communities say similar things like: "We provide great care!" or "Our staff is the best!" or "Your mom will be happy here!"
But how do you know that's really true?
Our current residents and families know whether or not we walk the talk. That's why we give you direct access to their real thoughts and real options.
Reviews for Bickford of Macomb
I'm very happy with everything I've experienced here. The staff are so friendly & helpful. I know my family is in expert hands , very caring & genuine. I sleep better knowing how safe it is there. Thank you.

Overall great job. Don't understand how one of the new slippers disappeared. Has to be somewhere in the building. Menu should change more. Too many turkey and apple dishes. Ice cream more often would be nice. Many times you don't have items that are supposed to be on the "anytime" menu. Hot dogs for example. Thank you for all of the more important things that you do well!

There has been a noticeable increase in resident activities and making Bickford a welcoming place to be.

Mom is very happy at Bickford. She enjoys the people and activities.

Mom is very happy at Bickford. She's commented several times on how she likes the other residents, the friendly staff , and loves the food. I'm also very happy with Bickford

To our family, the "B" in Bickford stands for "BEST". They do everything they can to make our dad's/ husband's life, and the life of each resident, the best it can be, and we are so grateful.

Great job by the Bickford staff in a challenging environment. Thank you everyone! Keep up the good work in 2023!

Certain appreciate all Bickford and employees have contributed to Mothers care .

Bickford is very nice and cozy for the residents. The food is excellent and it has a friendly environment.

Great job by everyone there!

We know during these continued challenging times that finding CNA's , nurses, and help in general is so difficult. We appreciate everyone who helps our dad/husband/grandfather. A special thank you to CNA (Name Removed), (Name Removed), (Name Removed), (Name Removed). More recently hired CNA (Name Removed) and (Name Removed) come to mind as well. RN's (Name Removed) and (Name Removed) are so valued for their professionalism and expertise with our dad. Thank you to the directors and others who despite challenging times, pour their hearts into making The Bickford a place we trust, appreciate and are grateful to have for our loved one.
Reviews FAQ
Bickford residents and families have frequent opportunities to participate in providing feedback throughout the year. Bickford sends out a comprehensive annual survey evaluating all aspects of a residents experience. Following this survey, Bickford sends out a monthly survey to see if we are making progress on improving their happiness levels. The responses to both surveys are posted on the website and remain there for a year.
Bickford is committed to transparency. That means posting all feedback – both positive and negative. Every review is included in our overall score (star-rating). However, we do not post comments that are libelous, profane or risk violating the privacy of our residents.
A Bickford Verified Resident Review is a review provided by a resident or family member/significant other that has been verified by Bickford as an authorized individual. Individual names are protected for privacy reasons.
Bickford has developed a program to improve resident happiness based specifically on the scores and comments of the surveys. Each Branch sets goals to improve targeted areas identified from the surveys. The actions that need to be taken are discussed as a part of each shifts daily stand-up meeting.
Due to the unique and personalized nature of our business, responses to reviews, if requested, happen individually.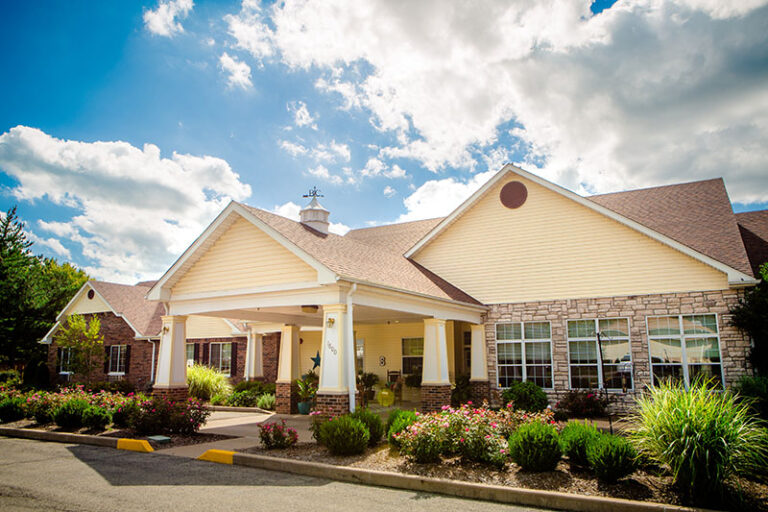 Bickford of Macomb
Assisted Living
1600 Maple Ave,
Macomb, IL 61455