Bickford of Virginia Beach
Real Residents, Real Reviews
Knowing who to trust in this journey is hard — especially when your loved one's health and happiness are at stake.
Real Residents


Real Reviews
Most senior living communities say similar things like: "We provide great care!" or "Our staff is the best!" or "Your mom will be happy here!"
But how do you know that's really true?
Our current residents and families know whether or not we walk the talk. That's why we give you direct access to their real thoughts and real options.
Reviews for Bickford of Virginia Beach
I am very impressed with the entire Bickford staff and the beautiful facility. Each staff member is caring, professional, compassionate. They have made the transition for my loved one smooth and my heart is at ease knowing they are living at the Bickford.

Staff who cannot wear a smile for every resident and actually do "whatever it takes" should seek another line of work.

Lack of cleaning person for 10 days made my Mom's room messy and unclean. Replace clothes dryer. The facility needs more variety of dinner options, not ham/bean casserole & barley mushroom soup often. More options for alternative dishes for meals, as well. Refresher course for staff on how to handle a person who is knocked unconscious to not move them. More activity options & encourage staff to mingle more with residents instead of amongst themselves. The staff is wonderful & friendly, but probably need more to ensure better coverage for the residents.

Staffing better food still average

The staff in Mary B's overnight did not make rounds every two hours so it left my mother kneeling halfway on her bed. She was that way for four or five hours... not to detract from the staff that are always so caring and good with mom, but this one evening I was particularly very upset for her.

My mother loves the people who work there. It is a friendly, beautiful atmosphere. And she generally eats the food. She's a picky eater, but they aim to please. The aids and medical team are wonderful and they take good care of her.

(Name Removed) is not being walked regularly by staff therefore accidents in room....That family constantly have to deal with. Cleaning is not being done once a week as scheduled...nor are sheets being changed as scheduled.

I am very happy with the wonderful people that work at Bickford. They are so compassionate and caring. My mother is so happy there.

Mom likes the food, but it would be great if the food could be cut on a regular basis, we like that she is getting out of her room a lot, not getting bathed and hair washed on a regular basis, don't think clothes are being washed weekly, found some dead bugs in her apartment.

Housekeeping is improving, and they are changing my mom's sheets.

My mother just passed away but has lived at Bickford in Virginia Beach for the last 2 years. It's been a very positive experience, the staff is so so nice!!! (Name Removed) and (Name Removed) have gone above and beyond to help me and my sister and a special thanks to caregiver (Name Removed), she is just a gift from heaven!

Why can't housekeeping change the sheets on my mom's bed every week? Why can't the smelly trash I the bathroom be picked up every night? Laundry isn't picked up and done in a consistent manner, Why can't her clean lau dry be hung up?

Thank you all for your help with my mom.

Have said something about room bit being clean for over 3 weeks! Took till yesterday for me to say something again to get my mothers room clean! Bathroom was getting bad! Yes, understand staff shortage but dang! Plus mother rang around 9 one night and no one came to help her till midnight! Thank God, she was not HURT!

My family and I have been through a very difficult time with the recent loss of a resident and the staff really came through and showed their true colors. Everyone was amazing in their efforts to comfort and accommodate which goes a long way however it is evident that Bickford is short on staff and the food quality is lacking so I was surprised to hear that their will be another price increase starting in December .

Carpet in common areas showing permanent stains and wear
Reviews FAQ
Bickford residents and families have frequent opportunities to participate in providing feedback throughout the year. Bickford sends out a comprehensive annual survey evaluating all aspects of a residents experience. Following this survey, Bickford sends out a monthly survey to see if we are making progress on improving their happiness levels. The responses to both surveys are posted on the website and remain there for a year.
Bickford is committed to transparency. That means posting all feedback – both positive and negative. Every review is included in our overall score (star-rating). However, we do not post comments that are libelous, profane or risk violating the privacy of our residents.
A Bickford Verified Resident Review is a review provided by a resident or family member/significant other that has been verified by Bickford as an authorized individual. Individual names are protected for privacy reasons.
Bickford has developed a program to improve resident happiness based specifically on the scores and comments of the surveys. Each Branch sets goals to improve targeted areas identified from the surveys. The actions that need to be taken are discussed as a part of each shifts daily stand-up meeting.
Due to the unique and personalized nature of our business, responses to reviews, if requested, happen individually.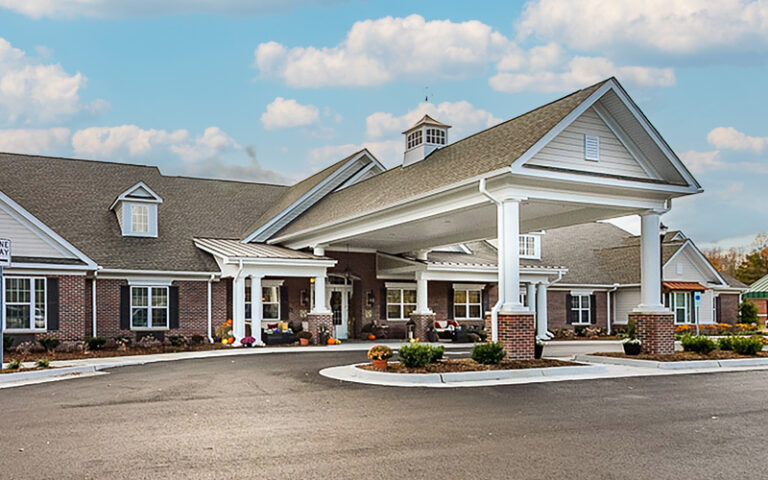 Bickford of Virginia Beach
Assisted Living & Memory Care
2629 Princess Anne Rd,
Virginia Beach, VA 23456