Real Residents, Real Reviews
Knowing who to trust in this journey is hard — especially when your loved one's health and happiness are at stake.
Real Residents


Real Reviews
Most senior living communities say similar things like: "We provide great care!" or "Our staff is the best!" or "Your mom will be happy here!"
But how do you know that's really true?
Our current residents and families know whether or not we walk the talk. That's why we give you direct access to their real thoughts and real options.
Reviews for Bickford of Suffolk
Very prompt notification after recent occurrences and hospital admissions for (Name Removed)

Mom has adjusted well and participates in all activities. She said weekends are not as good because there are no activities. I try to visit her most every day. She looks forward to my visits. |

Bickford Suffolk crew does a great job and is caring with both my mom and dad. Thank you!

Found the staff to be very helpful and friendly. Very responsive when I had questions. Enjoyed spending the first day with my mother there. Dining staff was very nice.

Unauthorized large withdrawals from ACH checking were credited after we had two meetings but never explained or apologized for.

Not a great day today in Mary B's. Mom was sitting on a pillow with no briefs on and her pants were soaked. Apparently staffing shortage?

Immediate calls whenever there is an occurrence with my loved one

Y'all do a great job! Thank you to all the nursing staff for their care of my parents. Thank you to (Name Removed) for help in coordinating Dad's appointments.

Very good care for my dad- (Name Removed) in Memory Care has been awesome.

I would like to see more mental stimulation in Mary B's. Although just recently there seems to be some improvement.

I am frustrated with housekeeping services. Staff is very kind.

I am concerned about the huge price increases. I understand inflation, but 9% is a lot.

Very frustrated with the new payment system. Every month it fails to recognize my sign in information and I have to reenroll and when I follow the prompts the system says I'm putting in incorrect information. It took me over 30 minutes to pay my mom's bill. I tried using a credit card and there was an additional $150 charge listed! Why? Got what? Earlier this month my mom was reassessed and the initial outcome would have added another $1200 to her monthly payment. What changes? Nothing! Without notice you want to charge me another $1200 monthly? This was very poorly handled.
Reviews FAQ
Bickford residents and families have frequent opportunities to participate in providing feedback throughout the year. Bickford sends out a comprehensive annual survey evaluating all aspects of a residents experience. Following this survey, Bickford sends out a monthly survey to see if we are making progress on improving their happiness levels. The responses to both surveys are posted on the website and remain there for a year.
Bickford is committed to transparency. That means posting all feedback – both positive and negative. Every review is included in our overall score (star-rating). However, we do not post comments that are libelous, profane or risk violating the privacy of our residents.
A Bickford Verified Resident Review is a review provided by a resident or family member/significant other that has been verified by Bickford as an authorized individual. Individual names are protected for privacy reasons.
Bickford has developed a program to improve resident happiness based specifically on the scores and comments of the surveys. Each Branch sets goals to improve targeted areas identified from the surveys. The actions that need to be taken are discussed as a part of each shifts daily stand-up meeting.
Due to the unique and personalized nature of our business, responses to reviews, if requested, happen individually.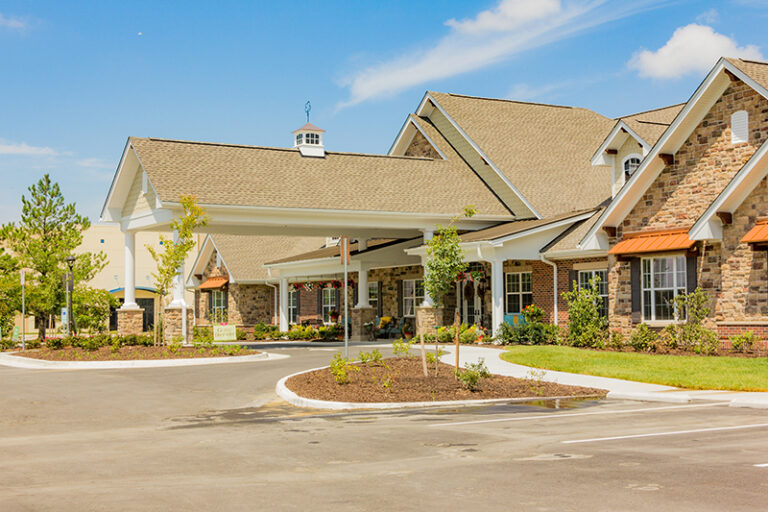 Bickford of Suffolk
Assisted Living & Memory Care
6860 Harbour View Blvd,
Suffolk, VA 23435