Real Residents, Real Reviews
Knowing who to trust in this journey is hard — especially when your loved one's health and happiness are at stake.
Real Residents


Real Reviews
Most senior living communities say similar things like: "We provide great care!" or "Our staff is the best!" or "Your mom will be happy here!"
But how do you know that's really true?
Our current residents and families know whether or not we walk the talk. That's why we give you direct access to their real thoughts and real options.
Reviews for Bickford of Quincy
Attentive and kind employees! Great food. Many activities to enjoy. Our mother is very happy and content.

I have been out of town for a month. It is so nice to have mom watched over. I know she is ok because staff have texted me with updates. That means so much. Kudos to (Name Removed) and (Name Removed) for keeping me informed.

Overall they are not at all happy with the food most or the time. Meals over all are very disappointing . They typically enjoy breakfast but rarely enjoy other meals

Thank you for taking care of my mom. She enjoys all her help and the wonderful conversations

It is really kind of above budget for our mother. But she seems to like it there. And the staff is great!

Recently our mother had a fall and was hospitalized for almost a month. Several nurses and staff members came to visit her while she was in the hospital and others communicated by text their prayers for her recovery. This level of caring was quite comforting to my mother and her family during a very trying time. It was the additional love and support of her Bickford Family that made all the difference in her recovery. Our family is very thankful to the caring Quincy Bickford Assisted Living staff.

Staff is very good at what they do!

Not sure who reads comments, phone calls or emails not answered

Thank you for helping (Name Removed) with small change in her medicine-- it seems to help her relax more

I love the staff at Bickford. They are very loving and caring and treat my mother like she is family.

Always so grateful for what you all do for my Mother. Thank you.

So far so good! Staff seems to be great.

My Mother very much appreciated that during Easter week a priest came around and heard individual confessions; this sacrament was also received by several other Catholic residents at the Quincy Bickford. So many cannot go to confession otherwise. Thank you very much for allowing this service for those residents. Would it be possible to have a priest hear confessions on some sort of schedule( every month or every three months???) in the future? Thank you for considering this plan. Also all of our family appreciates the help the staff gives our mother with ADL's and watching out for her other needs when family not physically there. We appreciate their listening to our questions/concerns and working together to solve a concern. She is much happier since moving to a table where interaction with others during mealtimes occurs. It is so comforting to be able to reach out to individual staff members and know they are listening to your concerns. Cannot thank the staff enough for addressing this concern. Lastly, we were happy to see a recent issue with the lawn care service addressed. Know your Quincy director (Name Removed) worked very hard to see that the facility looked nice as appearances on the outside may reflect what the public believes to be happening inside the building. The day in question was a very poorly mowed yard, little if any attention to weed eating detail had been done, and some areas of the landscaping hadn't even been touched, yet the lawn service moved on to another job without properly finishing their task. This attention to detail speaks volumes about staff commit

You all take very good and loving care of my Mother. I know you do the same for all your Wards. The food is amazing and the cooks and staff are the very best. They all treat the people like family. One couldn't ask for a better facility. Feels like home away from family and home. Thank you for all that you all do.

Our family truly appreciates being able to sit down to talk with staff about questions concerning our family member...especially when an 8% increase was applied after first of the year soon followed by a daily level of care point rate increase that raised our mother's monthly payment by a significant amount. We understand all entities of business and personal lives have seen inflation rise thus affecting all aspects of our lives. Being able to sit down with the appropriate Quincy, Il Bickford staff members and have them work out a more acceptable final monetary amount speaks volumes about the staff you have in the Quincy,Il branch. They truly know their residents, are willing to work closely with family members, and are to be commended regarding their listening skills. Our mother is thriving at Bickford thanks to their caring ways. They saw she needed to be moved to a different meal table-she liked to engage in conversation during mealtimes and this was not happening at her previous dining table. The mealtimes in our home were always at the kitchen table where all freely conversed about what was happening in their lives. This move was so comforting to her and communicated to her ( and her family) that the staff had her best interests at heart. Thank you to the Quincy Bickford staff for hearing all our concerns and doing what you do best-giving great care when we cannot be there-to the most vulnerable members of our families. Please know how much all of you are loved.

Only been 30 days but so far so good! Staff seems friendly and attentive. Our mother seems to be adjusting and getting some strength back that she had lost with recent stroke. Fingers crossed and praying that Bickford continues to be her answer.

So far so good all has gone well. Staff friendly and courteous. Think my mother is adjusting to new environment

Content with personal help to my Mom but wish they could pay more attention to taking care of her clothes and room.

Staff is warm and caring, but the food quality, consistency, and flavor has been unacceptable. My mother is probably too kind to complain.

As far as I know, Mom and Dad have had no issues the last 30 days. Thanks! (Name Removed)

Our family really appreciates the care and concern our mother receives from all staff. The nursing care assistants are very attentive to changes and let the nurses know if " something does not look right or if something has changed". This only comes from caring nurses who take time to instruct their nursing assistants as to why any change may be indicative of an underlying problem ready to surface. Good communication skills among staff is so important in keeping resident care a top priority and then communicating their changes/needs to family. It is so good to once again to see interaction from outside the facility getting back to a Pre-Covid state. We pray for a safe and healthy winter for all. Keep up the great work. We appreciate all that you do.

My mom is, according to hospice, "actively dying." I am very appreciative of the Bickford team's outpouring of care and love.
Reviews FAQ
Bickford residents and families have frequent opportunities to participate in providing feedback throughout the year. Bickford sends out a comprehensive annual survey evaluating all aspects of a residents experience. Following this survey, Bickford sends out a monthly survey to see if we are making progress on improving their happiness levels. The responses to both surveys are posted on the website and remain there for a year.
Bickford is committed to transparency. That means posting all feedback – both positive and negative. Every review is included in our overall score (star-rating). However, we do not post comments that are libelous, profane or risk violating the privacy of our residents.
A Bickford Verified Resident Review is a review provided by a resident or family member/significant other that has been verified by Bickford as an authorized individual. Individual names are protected for privacy reasons.
Bickford has developed a program to improve resident happiness based specifically on the scores and comments of the surveys. Each Branch sets goals to improve targeted areas identified from the surveys. The actions that need to be taken are discussed as a part of each shifts daily stand-up meeting.
Due to the unique and personalized nature of our business, responses to reviews, if requested, happen individually.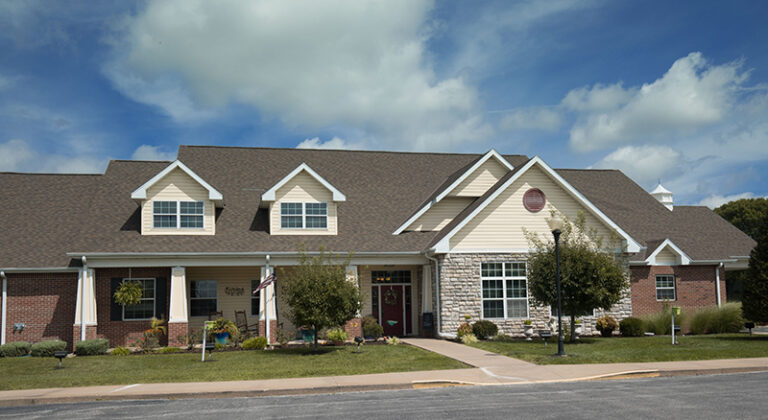 Bickford of Quincy
Assisted Living & Memory Care
4221 Maine St,
Quincy, IL 62305