Bickford of Shelby Township
Real Residents, Real Reviews
Knowing who to trust in this journey is hard — especially when your loved one's health and happiness are at stake.
Real Residents


Real Reviews
Most senior living communities say similar things like: "We provide great care!" or "Our staff is the best!" or "Your mom will be happy here!"
But how do you know that's really true?
Our current residents and families know whether or not we walk the talk. That's why we give you direct access to their real thoughts and real options.
Reviews for Bickford of Shelby Township
Bickford is a wonderful facility full of happy, well provided for residents by a staff whom on the whole always seems so very kind, and attentive. Our family is grateful to have our Father in Bickford's care.

Since our call with (name removed) last month to discuss my mom's care level and to clear up any miscommunication, things have greatly improved. We are extremely happy with the changes. Good job!

This last month, my mom's laundry was missed a number of times, as well as missing her room getting cleaned. My mom often wore the same clothes all week without anything being communicated to any of my family members that there may be a problem. We asked multiple times for my mom to be reevaluated, and I was told that (name removed) would contact me, which she never did. Finally, my sister arranged a face to face meeting with (name removed), (name removed), and herself to express our concerns. It was agreed to up my mother's care level so that she is helped to shower and make sure her clothes are changed and laundry is done. This was to start last week and the updated care plan was not totally being followed as of yet. I am cautiously optimistic that as time goes on, the care plan will get communicated to all staff and followed more closely. I realize my mom may resist, but those cases should be communicated so that we are aware and do not put the blame on your facility. Right now the lack of record keeping (which (name removed) admitted to my sister as not required since you are not a publicly funded facility) is concerning, because when something is missed, or looks that way, there is nothing to document something is actually being done. At this moment, a lot of finger pointing as to what is happening or not is all we get when we notice things. We will be monitoring things closely and make decisions going forward based on what is observed. My mom seems to be doing well, and I would hate to move her due to a lack of communication as to what's really going on.

Need an alternate way to contact (name removed) in Mary B's., esp after "hours". I understand most residents don't need this, but most times when I call no one answers or the transfer is dropped. I also understand the staffing issues, walkie talkies would be useful. I seem to remember a few staff had them? Going to try out a jitterbug phone for the two of us to communicate, not sure he'll be able to maneuver, hoping he'll at least answer. I will need to tap in to your access? I would like for you to reevaluate his status, I know he's comfortable where he is but he's asking for a refrigerator and really complaining about other residents behavior. He has developed a relationship with (name removed) and would like the two of them to spend time together outside of Mary B's. I have sold his condo, but haven't told him yet, so that's another hurdle. Sorry so long but easier than to catch you on a busy day

I feel like everyone does their best to care for my mom. And I know that if I have a concern, it will be listened to and addressed. Thank you to the entire Bickford staff.

My mom is extremely happy with the new activities coordinator, (Name Removed). She can't say enough about how much she likes the activities that have been planned.

As always, everyone is helpful and caring and listens to any concerns I may have. So grateful for all of the staff.

No need for confidentiality. The entire staff has proven to be extremely attentive, caring, and professional. The nursing team is absolutely outstanding!

Everyone is helpful and caring. I feel that my mom is in a safe place with good caregivers.

Resident not getting twice weekly showers, some meals are too salty.

Absolutely the best care and facility around. Very warm and caring.

I find the staff kind and helpful and if I do have any concerns they are addressed promptly.

Everyone is kind and attentive to my mother and I am grateful for all of the staff that we work with. Many thanks to everyone.

Im disappointed with housekeeping. Crumbs on the floor for days, garbage over flowing. I asked for a vacuum. Got an attitude. Evening staff leaving room trays, multiple times, over night so spoiled food and beverages are in his room for him to ingest.

My Dad is very pleased with the staff and food and for that I am grateful. The lower rating is due to my Dad's sheets not being changed weekly, his bed not being made daily, and there have been very few activities for the residents. I understand there was no activity director and Bickford was interviewing for the position. I'm hoping there will be some interesting activities coming up soon that my Dad can take part in.

Everyone is kind and works hard to care for my mother.

My fathers doctor discontinued one of his meds. I personally handed the discontinued signed out to the nurse (Name Removed) and a week later it was still in his med packs ☹️

Staff all very nice, helpful. Good food.
Reviews FAQ
Bickford residents and families have frequent opportunities to participate in providing feedback throughout the year. Bickford sends out a comprehensive annual survey evaluating all aspects of a residents experience. Following this survey, Bickford sends out a monthly survey to see if we are making progress on improving their happiness levels. The responses to both surveys are posted on the website and remain there for a year.
Bickford is committed to transparency. That means posting all feedback – both positive and negative. Every review is included in our overall score (star-rating). However, we do not post comments that are libelous, profane or risk violating the privacy of our residents.
A Bickford Verified Resident Review is a review provided by a resident or family member/significant other that has been verified by Bickford as an authorized individual. Individual names are protected for privacy reasons.
Bickford has developed a program to improve resident happiness based specifically on the scores and comments of the surveys. Each Branch sets goals to improve targeted areas identified from the surveys. The actions that need to be taken are discussed as a part of each shifts daily stand-up meeting.
Due to the unique and personalized nature of our business, responses to reviews, if requested, happen individually.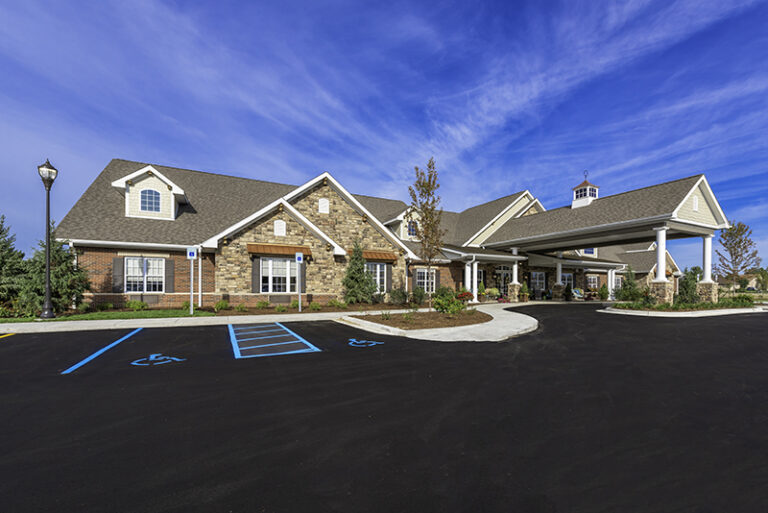 Bickford of Shelby Township
Assisted Living & Memory Care
48251 Schoenherr Rd,
Shelby Township, MI 48315