Real Residents, Real Reviews
Knowing who to trust in this journey is hard — especially when your loved one's health and happiness are at stake.
Real Residents


Real Reviews
Most senior living communities say similar things like: "We provide great care!" or "Our staff is the best!" or "Your mom will be happy here!"
But how do you know that's really true?
Our current residents and families know whether or not we walk the talk. That's why we give you direct access to their real thoughts and real options.
Reviews for Bickford of Midland
As my spouse's Alzheimer's decline continues, the one constant has been the rock-steady compassion and care of all the staff. They truly are our Guardian Angels.

Staff has been very kind and informative as Mom has been a little different acting the last two weeks

Finding it hard to communicate with leadership. Phone calls not returned. Questions remain unanswered. Staff not visible (because they are busy) when I stop by.

Appreciate the stand-up-too raised Puzzle Table !

As my spouse struggles with Alzheimers in the Memory Care Unit, the staff and management have been totally focused on helping my spouse stay calm, comfortable and safe. They are remarkable compassionate people.

Communications continue to be an issue. I had to make 3 phone calls to Bickford in order to get a return call from a nurse concerning my mothers condition. It took more than 36 hours.

I wish we had hearing aid assistance.

They did a great job moving all the Memory Care residents into their new living space. The space is beautiful, with a few minor issues that are typical when moving into new construction and I am confident they will be dealt with quickly.

Bickford is a great place. My wife receives the BEST care. I have never met a better group of people. The food is so delicious and the activities are interactive, entertaining and occur all day long. I recommend Bickford to everyone I know.

If the BFM's will refer to and implement the Service Plan consistently, I am satisfied. (4) Thank you for asking.

The food delivered to rooms Is cold and not tasteful Sent salad to room without dressing when questioned why stated they didn't have any Charged 5500 to bank account with only explanation acct error. No details to how arriving at new total Just charge bank accounts. Need to stop that easy of access to just do whatever they decide

Dealing with Covid as best as can be expected.

We are still satisfied with the overall quality of care your team provides (Name Removed). She feels safe and comfortable with the facilities and her personal care. There have been a few hiccups and I have shared the details with the management team. Their response has been timely and appropriate. We especially like how close your team works with the CARELINE Hospice team. Thanks again for your team's fine work.

The laundry has been picked up on an inconsistent basis according to conversations with my Mother.

My wife has been in memory care for 5 months and I am still as pleased with the people and the facility as I was Day 1. Are they perfect- of course not, no one is, but every person involved in my wife's care gives all their effort to keeping everyone safe and as calm and comfortable as possible. They are always concerned and caring in what are often very trying circumstances.

Close attention to residents and a love for the patients.
Reviews FAQ
Bickford residents and families have frequent opportunities to participate in providing feedback throughout the year. Bickford sends out a comprehensive annual survey evaluating all aspects of a residents experience. Following this survey, Bickford sends out a monthly survey to see if we are making progress on improving their happiness levels. The responses to both surveys are posted on the website and remain there for a year.
Bickford is committed to transparency. That means posting all feedback – both positive and negative. Every review is included in our overall score (star-rating). However, we do not post comments that are libelous, profane or risk violating the privacy of our residents.
A Bickford Verified Resident Review is a review provided by a resident or family member/significant other that has been verified by Bickford as an authorized individual. Individual names are protected for privacy reasons.
Bickford has developed a program to improve resident happiness based specifically on the scores and comments of the surveys. Each Branch sets goals to improve targeted areas identified from the surveys. The actions that need to be taken are discussed as a part of each shifts daily stand-up meeting.
Due to the unique and personalized nature of our business, responses to reviews, if requested, happen individually.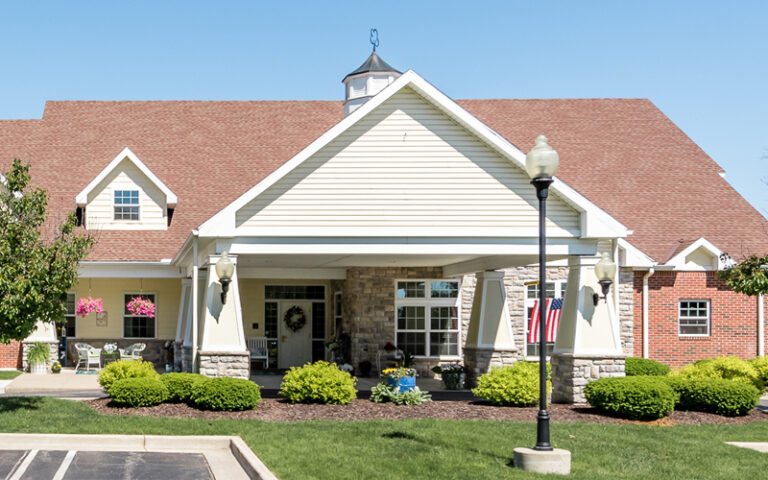 Bickford of Midland
Assisted Living & Memory Care
101 Joseph Dr,
Midland, MI 48642