Real Residents, Real Reviews
Knowing who to trust in this journey is hard — especially when your loved one's health and happiness are at stake.
Real Residents


Real Reviews
Most senior living communities say similar things like: "We provide great care!" or "Our staff is the best!" or "Your mom will be happy here!"
But how do you know that's really true?
Our current residents and families know whether or not we walk the talk. That's why we give you direct access to their real thoughts and real options.
Reviews for Bickford of Lancaster
After talking with Heather I realize it is hard to keep everyone happy and there is always someone with a complaint about something.

Hole in my mothers ceiling and water comes in. I pointed this out to (Name Removed) directly and now she denies she was told and says ut was in my mothers previous room. It was not. Lot of storms here lately. Definitely looking to move my mother out of Bickford.

Handled my mothers isolation well. Food still is spotty. You need to have local kitchens base their menus on availability of ingredients. The number of omissions and flat out deletions are ridiculous. The highlight of these residents days are meals and you do that poorly.

I remain grateful for the help and care of the staff. Thanks.

The fact that we pay nearly $10k/mo and I am personally in the hospital and therefore trying to find a family member to check on my dad because Bickford has proven to be inattentive and unreliable regarding his care (as recently as Wednesday of this week my son arrived to find him stark naked with feces filled pants on his bed), is nothing short of ridiculous. The stress of worrying about my father is overwhelming. I regret taking him out of his home and placing him in Bickford every day.

With severe health issues being addressed at home with guardian, Bickford has gone above and beyond taking initiative to care for client. It does not go unnoticed thank you!

Your menu is a sham. My mother does not have the vegetarian options promised weekly on the menu and promised by marketing during our search process. You stated that there was 24 hour nursing which greatly influenced our decision and when my mother had a medical emergency in the night, there was no night nurse on staff. Staffing continues to be an issue well into the denouement of the pandemic. And your retention of employees seems poor. That indicates that you could be a better employer. All of these items add up to an unsatisfactory rating. My mother would rate you a zero.

Professional/ reports quickly- good communication..Thanks.

The aides and nurses get a 4 to 5 rating. They are amazing. They have a couple of challenging residents who eat up most of their time and there seems to be little support in the way of providing an additional staff member or whatever, so I think the less demanding residents get overlooked (not intentionally). I do sometimes wish they would check on dad a little more or see if he needs help (but maybe they are and I don't know because I am not there all day). I just know that some days I arrive for my visit and he's unclean or there's a huge mess in his room or his tv is off. We do most things for dad - but I still have an expectation of some back-up or assistance. For example, I came in one day and was told that he was throwing his clothes in his shower and turning the water on (the wet and dirty clothes were out into a garbage bag for me because I usually do his laundry). They threatened to turn off his water (didn't happen but I would have taken issue). I discovered when I got the wet clothes home to launder them, he had had an accident and was likely trying to rinse out his clothes (because he's seen me do it that way when I clean him up after an accident). If he was being attended to under the auspices of the "Higher Path," and it was even mentioned that he doesn't usually cause that kind of mischief, then it should have been clear that something happened to trigger his behavior. As for other items, it's tremendously concerning that there's not a back-up maintenance person on call or available. My dad left the water running in his kitchen sink and it overfl

I have been increasingly happier with the nursing care and attentiveness to dad. I am not sure how comfortable I am with "agency aides" on the memory unit given the special needs of the population. I know one really upset my dad because he doesn't know him or how to interact with him. Dad's positive relationship with the nurses and a few of the aides is reassuring and gives me a little more comfort than I have had to-date. The food selection and quality is still miserable. AL residents get to pick their meals from a menu but the cognizant MC residents do not. We often bring dad at least a meal a day because he doesn't like the food (and I cannot blame him). His bathroom often smells after housekeeping has been there on Fridays - like the mop water is dirty or something, so I always end up re-cleaning it. I would like to see detailed billing - what we are actually paying for, broken down by line item. Thank you

Fabulous job getting through pandemic, heroic effort considering your circumstances

Bickford is wonderful in caring for my Aunt. She is happy to be there. Every challenge with her health is met with swift, kind attention. Thank you Bickford for all you do for her.

Timely response to emails needs to be improved. Timely updated assessments by RN need done and communicated

No family meeting. Cancelled twice. Critical Staffing issues. No 24 hour nursing as marketted. Continued last minute menu omissions/deletions at dinner.

I am the POA and was not notified of a fracture to my mother's arm. I came to visit her and help her wrap Christmas gifts and was surprised to see the severe bruising on her left arm. I requested x-ray.

(Name Removed) went above to check on moms supplies. (Name Removed) went above to make sure my mom is getting her showers. The aids are very helpful. (Name Removed) is always so friendly

I think I'm starting to navigate the system better Because of the help I've received when I've called to ask questions. I know she's been there over two years but I'm still trying.

Care plan not followed. Housekeeping could be better. Response time to emails sent to the staff needs to be better. Even if there is no resolution a response is needed

Prices are much higher for continuing below average staffing.

I expressed my comments to upper staff prior to departure.

1) Individual Resident attention 2) Attractive environment 3) Tasty Meals 4) Friendly Environment

Food is tasteless garbage compatible to high school slop, my mother would rather have a hot dog but no buns for the last 2 weeks, really ? 9% increase next month ? All profit no care .

Overall is good. Sometimes the written care plan is not followed

Mostly everything is fine no complaints. However at regular intervals my mother has gone 2 weeks with no bath. This has been an issue this past several months. I am aware that earlier my mom refused baths from certain care providers. I addressed this with her months ago and she stopped doing that. It is an on going issue I want to see end. I am concerned for her history of UTI's. Thank you

Critically short staffed pa

Cleanliness of Mom's room could be improved.

I was out of state on an extended vacation and they were very helpful getting her vaccination paper signed so my mother could get her flu shot. I really appreciate help like that.
Reviews FAQ
Bickford residents and families have frequent opportunities to participate in providing feedback throughout the year. Bickford sends out a comprehensive annual survey evaluating all aspects of a residents experience. Following this survey, Bickford sends out a monthly survey to see if we are making progress on improving their happiness levels. The responses to both surveys are posted on the website and remain there for a year.
Bickford is committed to transparency. That means posting all feedback – both positive and negative. Every review is included in our overall score (star-rating). However, we do not post comments that are libelous, profane or risk violating the privacy of our residents.
A Bickford Verified Resident Review is a review provided by a resident or family member/significant other that has been verified by Bickford as an authorized individual. Individual names are protected for privacy reasons.
Bickford has developed a program to improve resident happiness based specifically on the scores and comments of the surveys. Each Branch sets goals to improve targeted areas identified from the surveys. The actions that need to be taken are discussed as a part of each shifts daily stand-up meeting.
Due to the unique and personalized nature of our business, responses to reviews, if requested, happen individually.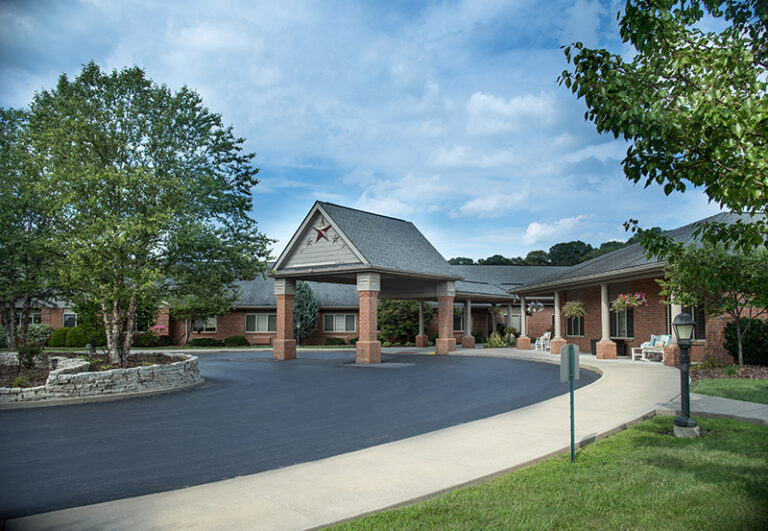 Bickford of Lancaster
Assisted Living & Memory Care
1834 Countryside Dr,
Lancaster, OH 43130