Real Residents, Real Reviews
Knowing who to trust in this journey is hard — especially when your loved one's health and happiness are at stake.
Real Residents


Real Reviews
Most senior living communities say similar things like: "We provide great care!" or "Our staff is the best!" or "Your mom will be happy here!"
But how do you know that's really true?
Our current residents and families know whether or not we walk the talk. That's why we give you direct access to their real thoughts and real options.
Reviews for Bickford of Ames
Last two sat days. I had great communication with staff. I feel they are doing a great job. It takes a lot of patience to work in healthcare. Thanks for everything you do

(Name Removed) continues to be well cared for. He likes the other residents , his room and the food. He is showing some deterioration, but is doing OK. Thanks to everyone at Bickford.

The staff at Bickford is amazing. They are so kind and so patient with everyone. I feel lucky my parents are there.

Things have improved a lot since (Name Removed) came on board.

Thank you for providing such wonderful care for my parents.

(Name Removed) & the staff are great!

It would be nice to receive updates regarding how your loved one is doing.

(Name Removed) is getting very good care. He even likes the food!!!!

Considering past six months greatly improved and thankful!

(Name Removed) & her staff are great with my mom. She can be difficult at times but I am impressed at how well they handle her. She really likes (Name Removed).

Odors are an issue. Rest is good.

The addition of (Name Removed) (nurse) has been good for my brother. It would be nice if there was more flexibility in regard to food. He is loosing a lot of weight and additional options are needed to increase his good calorie input.

I have seen much improvement I the past month. I was actually exploring other arrangements for (Name Removed) but with the increased conditions I have changed my mind. Thank you!

(Name Removed) & the staff are fabulous! They take awesome care of my mom. Thank you everyone!

(Name Removed) is doing very well and actually is participating in some of the organized activities.

Twice I have arrived about 10 to visit and my cousin is still in bed. She hadn't gotten up or dressed, didn't have breakfast. Her shower stall had black stains. I feel she should be made to get up, helped dressing, taken to breakfast. She needs to go to activities, there needs to be more music programs offered. She is depressed and bored. Before when someone in Bickford had Covid I was notified by email. I was shocked to see a sign on the door with a Covid alert at my last visit. My opinion is that Nurse (Name Removed) had let things slide somewhat....maybe burn out. However yesterday (Name Removed) was five stars helpful to me and I so appreciated it. I had actually been contemplating moving (Name Removed) elsewhere but hoping things will be improving and prefer to keep her at Bickford

(Name Removed) & the staff take awesome care of my mom.

(Name Removed) continues to get along very well at Bickford! He likes his apartment, the food and all the staff treat him very well!! Thank you to everyone.

(Name Removed) has been great with helping (Name Removed).

The new rates, and charges for cable TV à la cart and ankle monitor should be all inclusive.

Love the care my mom gets. (Name Removed) & her staff are awesome!

I love everything about Bickford. Best staff ever! Such a fun group

Very happy with my moms care team. (Name Removed) & staff are awesome!

My brother likes where he is at. All the staff take good care of him. Thanks to you and everyone at Bickford!!
Reviews FAQ
Bickford residents and families have frequent opportunities to participate in providing feedback throughout the year. Bickford sends out a comprehensive annual survey evaluating all aspects of a residents experience. Following this survey, Bickford sends out a monthly survey to see if we are making progress on improving their happiness levels. The responses to both surveys are posted on the website and remain there for a year.
Bickford is committed to transparency. That means posting all feedback – both positive and negative. Every review is included in our overall score (star-rating). However, we do not post comments that are libelous, profane or risk violating the privacy of our residents.
A Bickford Verified Resident Review is a review provided by a resident or family member/significant other that has been verified by Bickford as an authorized individual. Individual names are protected for privacy reasons.
Bickford has developed a program to improve resident happiness based specifically on the scores and comments of the surveys. Each Branch sets goals to improve targeted areas identified from the surveys. The actions that need to be taken are discussed as a part of each shifts daily stand-up meeting.
Due to the unique and personalized nature of our business, responses to reviews, if requested, happen individually.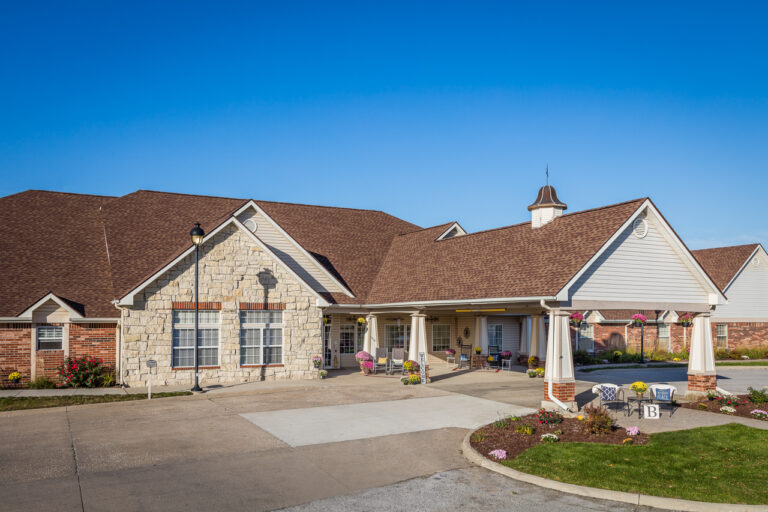 Bickford of Ames
Assisted Living
2418 Kent Ave,
Ames, IA 50010