Real Residents, Real Reviews
Knowing who to trust in this journey is hard — especially when your loved one's health and happiness are at stake.
Real Residents


Real Reviews
Most senior living communities say similar things like: "We provide great care!" or "Our staff is the best!" or "Your mom will be happy here!"
But how do you know that's really true?
Our current residents and families know whether or not we walk the talk. That's why we give you direct access to their real thoughts and real options.
Reviews for Bickford of West Lansing
My mom's bag broke last night and nobody checked on her for 2 1/2 hours. She was sitting in feces. We have had problems trying to get the bags for her ostomy. She has been there since November and it is still a problem. She has not had a button since last Wednesday and my sister was there today and finally got her one. We have been there before and they came and said they ran out of food and she had to have a sandwich for dinner. We are paying $8500 a month and this is not the kind of care we expect. I am beyond frustrated. | I would appreciate it if somebody from management would contact me

I am very disappointed that Bickford is still without a Director of Operations and without a Maintenance Supervisor. Both of which are critical to the health and safety of residents.

Continuing accounting issues. Challenges reaching staff on the phone or having calls returned. Lack of fulfillment of contracted care levels.

I am very disappointed that we do not have a Director or Maintenance person. Who do we go to when we need help with an issue relating to our family member who resides at Bickford? I have reached out to Reginal Director without resolve. Very frustrated

Having staffing issues with communication

Management was not doing there jobs .

I learned a lot this Christmas visit. The low rating is for the way situations were handled and what we were told, not told, and documentation not given to us. I heard the Director left. I'm hoping for better things to come in the future. Training for Memory Care staff or Re-training would also help.

I hit the wrong number I meant 4. Of course, pleased that there are core caregivers who care for and about my mother. (Name Removed), (Name Removed) is a new face, (Name Removed) continues to do a marvelous job, (Name Removed) is a gem, (Name Removed) has been helpful.. the rapid loss of staff and slow replacement is highly concerning and a 9% increase does not seem warranted with so many lost supports for the residents. Families consider leaving and I don't want to see Bickford WL go down in any way. Today I noticed the carpets were filthy, my moms shower head is broken and this has been unattended after I reported 3 days ago. Upkeep is critical to the place remaining of high quality. I have made requests more than once for submission of records to mom's long term care insurance .. Kelly has been great.. so I hoping this will be addressed in the days to come. I see an oudimon for mom if she gets her feet elevate twice a day that will be awesome.

Corporate has made the decision to increase rates substantially and given residents and families an unreasonable short amount of notice for implementation.

2 No name tag Still unfamiliar faces Very low redirect skills and interaction skills with residents perhaps because new and or agency workers are being placed in MaryBs (Name Removed)
Reviews FAQ
Bickford residents and families have frequent opportunities to participate in providing feedback throughout the year. Bickford sends out a comprehensive annual survey evaluating all aspects of a residents experience. Following this survey, Bickford sends out a monthly survey to see if we are making progress on improving their happiness levels. The responses to both surveys are posted on the website and remain there for a year.
Bickford is committed to transparency. That means posting all feedback – both positive and negative. Every review is included in our overall score (star-rating). However, we do not post comments that are libelous, profane or risk violating the privacy of our residents.
A Bickford Verified Resident Review is a review provided by a resident or family member/significant other that has been verified by Bickford as an authorized individual. Individual names are protected for privacy reasons.
Bickford has developed a program to improve resident happiness based specifically on the scores and comments of the surveys. Each Branch sets goals to improve targeted areas identified from the surveys. The actions that need to be taken are discussed as a part of each shifts daily stand-up meeting.
Due to the unique and personalized nature of our business, responses to reviews, if requested, happen individually.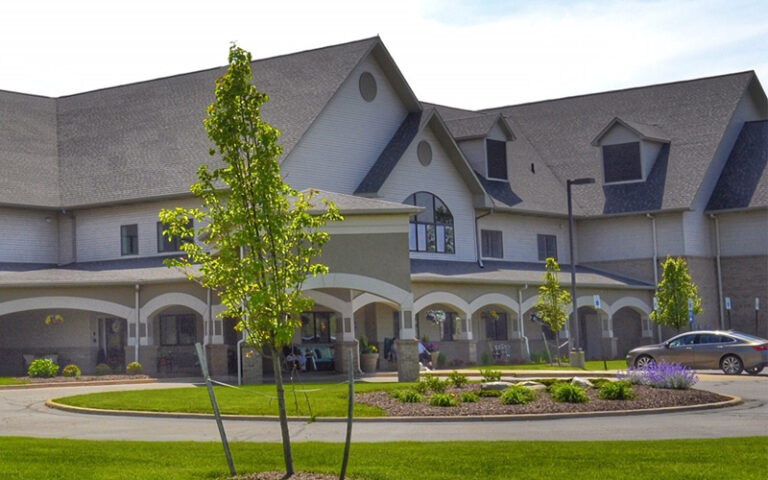 Bickford of West Lansing
Assisted Living & Memory Care
6429 Earlington Ln,
Lansing, MI 48917