Real Residents, Real Reviews
Knowing who to trust in this journey is hard — especially when your loved one's health and happiness are at stake.
Real Residents


Real Reviews
Most senior living communities say similar things like: "We provide great care!" or "Our staff is the best!" or "Your mom will be happy here!"
But how do you know that's really true?
Our current residents and families know whether or not we walk the talk. That's why we give you direct access to their real thoughts and real options.
Reviews for Bickford of Rocky River
Thankfully your front desk people are so professional, otherwise most answers would not be met. I believe we also should have been made aware of (Name Removed) leaving!

I have had better communication with staff

My mom is very happy and very well cared for. Her regular aides (not temp or agency) took the time to get to know her and truly care about her. We miss them on their days off. (Name Removed) has been wonderful helping with mom transitioning into her new room. I'm really glad she is here.

Incorrect billing and having to go back and forth with several people has made this part of the process very frustrating. I'm not going to pay erroneous charges. I will pay when they are fixed.

I am not very satisfied with my mothers care. The help she needs, the less she gets. The last time I saw her, she smelled of urine so badly. She needs help finding clean clothes and washing the ones she soils.

Everyone is helpful. Mom seems happy there.

Still having problems with cleanliness or the facility and short staffed. Other then that the charge nurse ((Name Removed)) and (Name Removed) the administrator and some of the aides in memory care like (Name Removed) and (Name Removed) and (Name Removed) the receptionist is great and caring

Significant issues with my mother's glasses either missing or not being put on. Also, once in a while she's wearing the same clothes as the day before

(Name Removed) the administrator is very compassionate and caring. My parents love the happy hour on Friday and they do a great job with that. All the nurses are very fun and engaging at the happy hour. The aides in memory care (Name Removed) are great! (Name Removed) the charge nurse is very nice. I appreciate the well organized care (Name Removed) the receptionist gives to all of us! Wish the facility wasn't so short staffed. My parents memory care rooms need to be cleaned more often.

I meant 5 | I am very satisfied - entered wrong #

The staff that is there is just excellent. However, they need more aid. That may not be their fault at all but I feel they are understaffed.

I believe (Name Removed) is your greatest asset you have! Also (Name Removed) running the front office, irreplaceable !!

My mother tells me she is content living at the Bickford. She has everything she needs and that means everything to me. She gets her physical therapy and medical care in the building. When. Ended the Mobile X-Ray unit shows up. They have activities scheduled for mom all day. From my point of view...nothing and no where are perfect but the Bickford works very hard to be perfect. 95% of the time they get it right and for the times when it isn't right, they fix it without pushback.

multiple times my mother did not have her glasses on and a few times she didn't have a change of clothes from the day before

You must do everything you can to keep (Name Removed), she is the reason the place runs so well. Also (Name Removed) at front desk is so very personable and professional. Although it took many months for (Name Removed) to complete what I asked, she did complete and I am very happy. Whoever authored the increase in fees letter from corporate office never returned my call, which is mute months later.

There seems to be a shortage of staff as of late. I'm hoping that gets remedied soon because things do become neglected and it is very apparent when staffing is low.

Thank you to the wonderful staff for continuing to care for my mom. (Name Removed) is operating a wonderful senior community. I hope corporate sees her as a huge asset in her compassion, comfort and the safety of the Bickford residents. She engages in all aspects, including the personnel that provides excellent care! The families are eternally grateful.

Foment: the staff is terrific

We can't even get my mom to leave there!! Every time I call to see if she wants to come over, she says " No. I don't want to go anywhere. I'll just stay here with my friends "!

The nurse practitioner was very helpful and kind. (Name Removed) is always and has been helpful and considerate

Staff are wonderful, caring, compassionate and treat the residents with dignity ❤️
Reviews FAQ
Bickford residents and families have frequent opportunities to participate in providing feedback throughout the year. Bickford sends out a comprehensive annual survey evaluating all aspects of a residents experience. Following this survey, Bickford sends out a monthly survey to see if we are making progress on improving their happiness levels. The responses to both surveys are posted on the website and remain there for a year.
Bickford is committed to transparency. That means posting all feedback – both positive and negative. Every review is included in our overall score (star-rating). However, we do not post comments that are libelous, profane or risk violating the privacy of our residents.
A Bickford Verified Resident Review is a review provided by a resident or family member/significant other that has been verified by Bickford as an authorized individual. Individual names are protected for privacy reasons.
Bickford has developed a program to improve resident happiness based specifically on the scores and comments of the surveys. Each Branch sets goals to improve targeted areas identified from the surveys. The actions that need to be taken are discussed as a part of each shifts daily stand-up meeting.
Due to the unique and personalized nature of our business, responses to reviews, if requested, happen individually.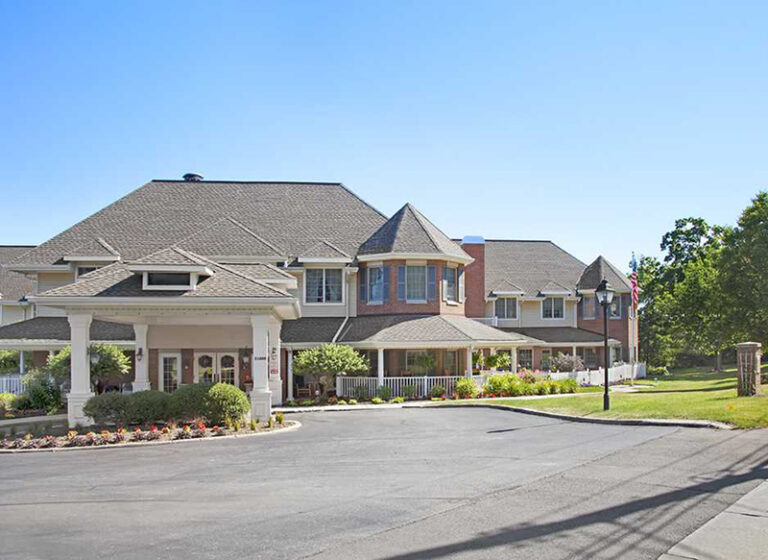 Bickford of Rocky River
Assisted Living & Memory Care
21600 Detroit Rd,
Rocky River, OH 44116