Real Residents, Real Reviews
Knowing who to trust in this journey is hard — especially when your loved one's health and happiness are at stake.
Real Residents


Real Reviews
Most senior living communities say similar things like: "We provide great care!" or "Our staff is the best!" or "Your mom will be happy here!"
But how do you know that's really true?
Our current residents and families know whether or not we walk the talk. That's why we give you direct access to their real thoughts and real options.
Reviews for Bickford of Davenport
Staff is very friendly and caring. Truly want to help people.

The place is great! I would highly recommend it to anyone.

Thank you for all you guys do.

There issues with rain water getting the carpet wet. Had to change rooms. There is an old man that stands in his doorway naked. I bring a 6 year old in to visit her g-g-grandmother she certainly doesn't need to see that. Perhaps he should be put In memory care after continually doing this.

Very happy ! This place is the best for your loved one.

I am very happy with the staff- they are always willing to help when needed. But (Name Removed) was not given a shower last Thursday, and some if his towels have gone missing. I labeled all the new ones, but it was my understanding that his laundry would be separate from others. He also had someone else's underwear in his drawer. His carpet is filthy- is there any way to get it shampooed?

Right now there are problems with a leak around the air conditioner unit, I assume the problem is an older ongoing issue and the room stinks. It is very unpleasant to visit let alone live in it.

Bickford is a senior care provider that treats residents with dignity and respect while providing personalized care that fits their needs, bickford offers independent living, assisted living, and memory care options so that your loved one can age comfortably in place. Trained staff is available to assist with daily living activities such as bathing, dressing, and grooming, so community members can spend more time participating in enriching activities such as clubs, game nights, fitness programs, and more. Pet-friendly senior apartments offer a variety of senior living amenities that make it easy for your loved one to maneuver around their space. The staff and management are wonderful!

Your entire team are exceptional people, very compassionate and caring Our dad is very happy at Bickford Thanks to all of your staff

Several of your employees go above their call.

Strong leadership within the Davenport facility, open communication, and great staff.

They do an outstanding job!

Bickford is a very special place. Your staff treats our Dad Great Thanks for the wonderful care

Very caring staff and management

My family member at Bickford has severely declined over the last month. The staff has been so loving and supportive to her. (Name Removed), (Name Removed), and (Name Removed) have done a great job of making sure she has what she needs and coordinating with hospice. The staff in Mary B's has been exceptional. (Name Removed), (New Removed), (New Removed), (Name Removed), (Name Removed), (Name Removed) ( just to name a few) have provided excellent care. I have spent a lot of time there in the last few weeks and observe these staff members providing loving and compassionate care to all the residents of Mary B's. This is certainly not an easy job and I am so thankful for the staff at Bickford. Also, want to mention (Name Removed), (Name Removed), and (Name Removed) who come back to Mary B's to check on (Name Removed) and I. Very kind and hardworking staff.

They are awesome! We couldn't live without them!

(Name Removed) and (Name Removed) and the staff are very wonderful ! I am glad we went with Bickford for our loved one .

They are always so helpful and in a good mood. I honestly don't know how they do it!

Continue to be happy with Mom's experience at Bickford. She is pleased with everything and doing well. Thanks to everyone for all they do for her!

Our Dad is happy... Thanks to your entire staff They are very special people

They always go above and beyond!

(Name Removed) has received excellent care after some skin cancer surgery. It has taken quite a while to heal. But I still have issues with the cleaning of his apartment. The toilet and bathroom haven't been cleaned in a couple of weeks- things are dusty and it hasn't been vacuumed. I know there are probably fewer staff over the holidays, but I thought it should be mentioned.

My only issue is we have had another thing disappear for our room. This makes the 3rd thing. None of any value, but it is a little annoying.

We want to thank your entire team for treating our dad so well He raves about the great food

My family member requires a higher level of care now. (Name Removed) and (Name Removed) have been very helpful in this transition. (Name Removed) and (Name Removed) have been great as well.

Thank you for all you do. Especially helping my father.

My father, has resided at Bickford for five months now. It seems he has one need after another and I am pleased with the helpfulness and cooperation of the staff and caregivers. Two caregivers come to mind as especially helpful and I greatly appreciate these two: (Name Removed) and (Name Removed). Not sure of these two women's last names. (Name Removed)

They do a great job and we are very happy there.

Administration hides in the office. They don't engage with residents. They are all talk with little action to back up their words.

I think (Name Removed) and (Name Removed) are doing a great job. (Name Removed) is a go getter and gets the job done. I have met a lot of new staff and they all seem efficient and nice. Keep up the good work. When you hire good people, residents get better care and families are happy. They share their experience and that is good for your business.
Reviews FAQ
Bickford residents and families have frequent opportunities to participate in providing feedback throughout the year. Bickford sends out a comprehensive annual survey evaluating all aspects of a residents experience. Following this survey, Bickford sends out a monthly survey to see if we are making progress on improving their happiness levels. The responses to both surveys are posted on the website and remain there for a year.
Bickford is committed to transparency. That means posting all feedback – both positive and negative. Every review is included in our overall score (star-rating). However, we do not post comments that are libelous, profane or risk violating the privacy of our residents.
A Bickford Verified Resident Review is a review provided by a resident or family member/significant other that has been verified by Bickford as an authorized individual. Individual names are protected for privacy reasons.
Bickford has developed a program to improve resident happiness based specifically on the scores and comments of the surveys. Each Branch sets goals to improve targeted areas identified from the surveys. The actions that need to be taken are discussed as a part of each shifts daily stand-up meeting.
Due to the unique and personalized nature of our business, responses to reviews, if requested, happen individually.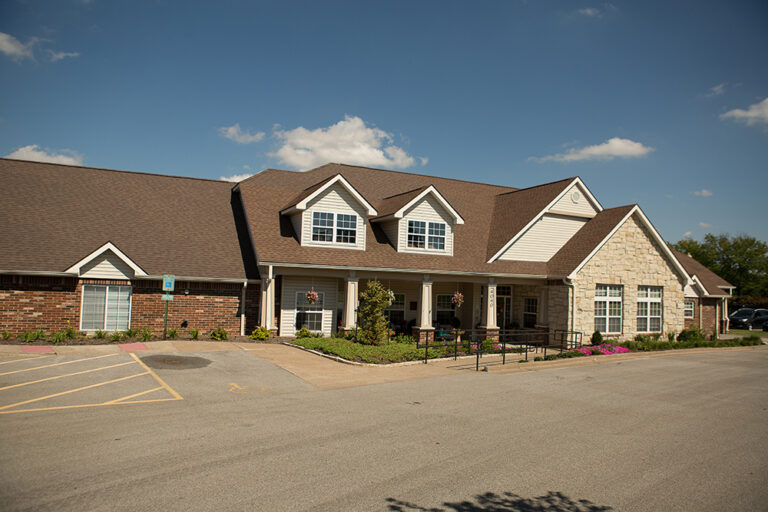 Bickford of Davenport
Assisted Living & Memory Care
4040 E 55th St,
Davenport, IA 52807