Real Residents, Real Reviews
Knowing who to trust in this journey is hard — especially when your loved one's health and happiness are at stake.
Real Residents


Real Reviews
Most senior living communities say similar things like: "We provide great care!" or "Our staff is the best!" or "Your mom will be happy here!"
But how do you know that's really true?
Our current residents and families know whether or not we walk the talk. That's why we give you direct access to their real thoughts and real options.
Reviews for Bickford of Spotsylvania
The staff at Bickford of Spotsylvania is outstanding. Everyone works together like a close family while taking great care of our family members.

The people that work at Bickford Spotsylvania keep the environment clean and happy. They all work extremely hard to care for all the residents, not just my Mom.

I'm always checking on something bill, labs, baths,etc

Someone needs to be designated to visit each resident (in the 2 different units) to ensure tasks have been done such as changing clothes, diapers, and bedding to prevent | the overwhelming smell of urine | This ought not occur in this type of setting. Also their needs to be a checklist to be FOLLOWED up on by supervisors to ensure bathing and hygiene are complete! | I do see that efforts are being made to improve.. but there has to be a continuing follow up for continuity

Over the last month I feel the staff response to my needs has been better.

New leadership In nursing area brought about profound relief to me and other family.

The staff in Mary B's have been very nice and helpful. I feel that I can talk to them. It's also nice that there is someone dedicated to do activities with the residents. However, the staff seems a little understaffed on the weekends and that's unfortunate and unfair to the residents and the staff that are working. A few things concern me. For example, various throws keep appearing in my Mom's room. I don't how hygienic this is because it seems they are shared with the other residents. Are they being washed regularly? How regularly are they changing the Depends? For several months I've been receiving 2-3 notices from our insurance company notifying me that the proper paperwork hasn't been submitted to fill the claim. Sometimes I might not get a check until 2-3 months. But, on the other hand, we are expected to pay the rent on time. Bickford needs to have our paperwork submitted in a timely manner in order to get our checks in order to pay you on time. I would think it's pretty much the same every month. What is the hold up?

The about of money that they pay is ridiculous. For the care that they get and the services, they get it's absolutely ridiculous the food is mediocre. Sometimes it's very good but for the most part, it's mediocre the time that it takes for somebody to come and assist when the call button is pushed is way too long and it just doesn't seem like they care. They have good people and they let them leave. They have people that work there that are good and they always leave I don't know what upper management is doing to make their lives so miserable that they have to quit and go somewhere else but it really needs to be looked into!

We moved our family member out of Spotsylvania Bickford due to the poor level of care.

I gave my comment either my evaluation. It dies not have to be confidential. I am angry.

Refer to the letters & calls that are already on file where we have detailed information on all of our concerns over the last 6 months. (Name Removed) has been the one we have been dealing with on that level w untimely responses & no real resolutions
Reviews FAQ
Bickford residents and families have frequent opportunities to participate in providing feedback throughout the year. Bickford sends out a comprehensive annual survey evaluating all aspects of a residents experience. Following this survey, Bickford sends out a monthly survey to see if we are making progress on improving their happiness levels. The responses to both surveys are posted on the website and remain there for a year.
Bickford is committed to transparency. That means posting all feedback – both positive and negative. Every review is included in our overall score (star-rating). However, we do not post comments that are libelous, profane or risk violating the privacy of our residents.
A Bickford Verified Resident Review is a review provided by a resident or family member/significant other that has been verified by Bickford as an authorized individual. Individual names are protected for privacy reasons.
Bickford has developed a program to improve resident happiness based specifically on the scores and comments of the surveys. Each Branch sets goals to improve targeted areas identified from the surveys. The actions that need to be taken are discussed as a part of each shifts daily stand-up meeting.
Due to the unique and personalized nature of our business, responses to reviews, if requested, happen individually.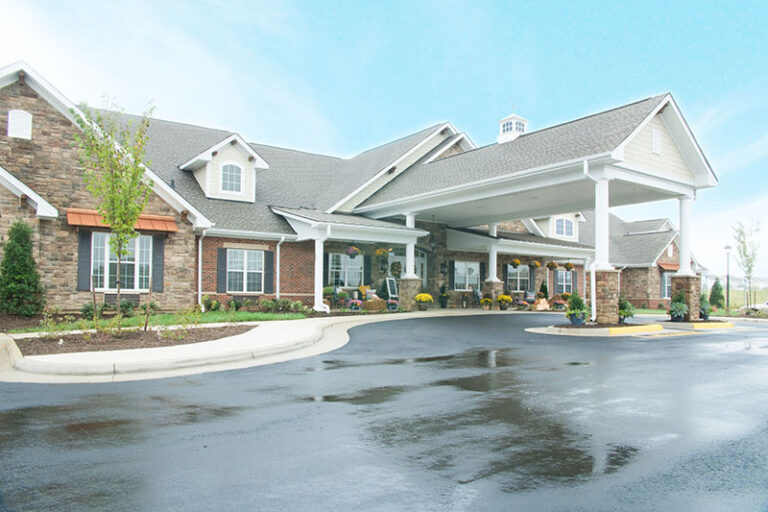 Bickford of Spotsylvania
Assisted Living & Memory Care
5000 Spotsylvania County Pkwy,
Fredericksburg, VA 22407